Press Release
Latin America is facing an epidemic: women across the region are incarcerated at alarming rates for non-violent, low-level drug offenses. This doesn't have to be a reality. A working group of human rights experts, legal specialists, and government officials throughout Latin America has published a policy roadmap for the region to reduce the unjust levels of women's incarceration for drug offenses.
The report, released by the Washington Office on Latin America (WOLA), the International Drug Policy Consortium (IDPC), Dejusticia and the Inter-American Commission of Women of the Organization of American States, calls for a wide array of reforms to address the human cost of current drug policies in the Americas.
"Women, Drug Policies, and Incarceration: A Guide to Policy Reform in Latin America and the Caribbean" recommends that governments pursue the decriminalization of drug consumption and the use of alternatives to incarceration—particularly for pregnant women and women with dependents—as well as education and training programs that can lead to meaningful employment.
CLICK HERE TO READ THE REPORT
(Spanish only, English and Portuguese forthcoming)
"This goes beyond a few isolated cases; this is a serious epidemic. In some Latin American countries, over 60 percent of the women in prison are there for drug offenses,"said Coletta Youngers, Senior Fellow at WOLA, Associate with IDPC and a coordinator of the project. "The mass incarceration of these women, the vast majority of whom are in the lowest ranks of drug trafficking networks and pose no threat to society, is a violation of their basic rights and a completely ineffective use of scarce law enforcement resources."
The role of women as heads of household in many communities in Latin America also means that their incarceration can have particularly harmful consequences for entire families.
"Special attention must be given to gender-related issues in developing and implementing drug policies," said Nischa Pieris, a Specialist with the Inter-American Commission of Women of the Organization of American States, who also coordinated the project. "Mitigating circumstances should be taken into account; no woman who is pregnant or a mother of children who are minors should go to prison. Alternatives to incarceration should be used instead."
These harmful effects of incarceration are seen particularly clearly in the Buen Pastor Prison in Bogota, Colombia. In a series of photo essays taken in the prison, Johana and Ángela, two Colombian women incarcerated on drug charges, explain how poverty and a need to support their young children drove them to engage in the drug trade. Their imprisonment has had devastating consequences for their children.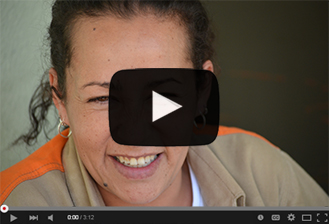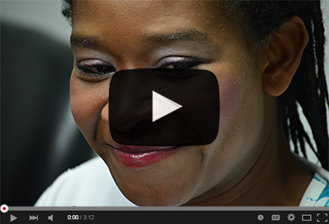 "Tragically, the experiences of Johana and Angela are indicative of those of many incarcerated women in Colombia," said Sergio Chaparro, Lead Researcher with Dejusticia and a contributor to the guide. "The racism and a lack of opportunities these women experience—particularly once they are released from prison—demand urgent action. The policies outlined in the guide offer important first that states can adopt to end the mass incarceration of women in the region."
For more information on the Working Group on Women, Drug Policy and Incarceration, please click here.
###
Contact:
Geoff Ramsey
Communications Officer, WOLA
[email protected]
+1 (202) 797-2171